Everyone knows in the Bahamas this is the most awaited time of year—the islands are abuzz with parties, festivities, the best food, scrumptious beverages, holiday shopping, and….goat-skin drum roll….Junkanoo!
Yes, our world renown Junkanoo parades are held on Boxing Day (the day after Christmas) and New Year's Day; and these events kick off in the wee hours of the morning, as a fun Bahamian tradition. But this isn't the only frolicking you get to do. There is so much more happening the entire month of December, throughout January and well into February. Here's a list of examples to wet your holiday appetite:
BIFF
December 2 – 6, 2018 Hope Town, Abaco
Recognized as one of the coolest film festivals in the world by MovieMaker Magazine, Bahamas International Film Festival this year celebrates fifteen years. This festival combines entertainment with the lovely backdrops of the Bahamian landscape and year-to-year attracts avid film enthusiasts, celebrities and friends of The Bahamas.
This year BIFF is held in Nassau November 28 through December 2, and in Abaco December 2 through December 6. Bahamasair can take you to either of these events from any of its gateways in our family of islands, as well as from Miami, Fort Lauderdale or Orlando, FL and Houston, TX.
FESTIVAL NOEL
December 7, 2018
The Rand Nature Centre, Freeport
This is a great way to kick off the season in the nation's second city! Travel to Freeport, Grand Bahama for the Rand Nature's Centre's signature holiday festival, offering an evening of wine and arts, featuring local artists of various media, and a varied selection of locally available wines. Direct service to Freeport is available daily from Nassau, Fort Lauderdale, and Orlando.
In the spirit of the season, you will be happy to know all funds raised at this event go to the
Bahamas National Trust for further development of national parks in The Bahamas.
MANILOW: A VERY BARRY CHRISTMAS
December 8, 2018
Orlando, FL
Music icon Barry Manilow needs no introduction. He takes the stage for a special holiday engagement, A Very Barry Christmas, where fans can enjoy the performance of his greatest hits, as well as all-time Christmas favourites. A flight over for this event would be well worth your while this season.
ELTON JOHN: FAREWELL YELLOW BRICK ROAD
December 8 – 9, 2018
Houston, TX
Haven't yet seen Elton John in concert? This is your final opportunity!
Elton John has announced details of his final tour, 'Farewell Yellow Brick Road,' a new stage production that will take fans on a musical and highly visual journey spanning a 50-year career of hits like no one has ever seen before. Take our direct flight to Houston, now with new times and convenient departure from Nassau on Thursdays—just enough to get you in to experience the city before the big concert.
GERMAN CHRISTMAS JOLLIFICATION
December 14, 2018
Stella Maris, Long Island
Nothing will enhance your holiday this year than natural, organic ingredients. Hop over to Long Island before the big rush and experience this event which brings artisans and vendors together under one roof to showcase their natural and organic products. You can also sample new wines and dishes.
Extend your resources this season and learn what Long Island has to offer in fresh, local produce.
KID'S NEW YEAR'S PARTY AT LEGOLAND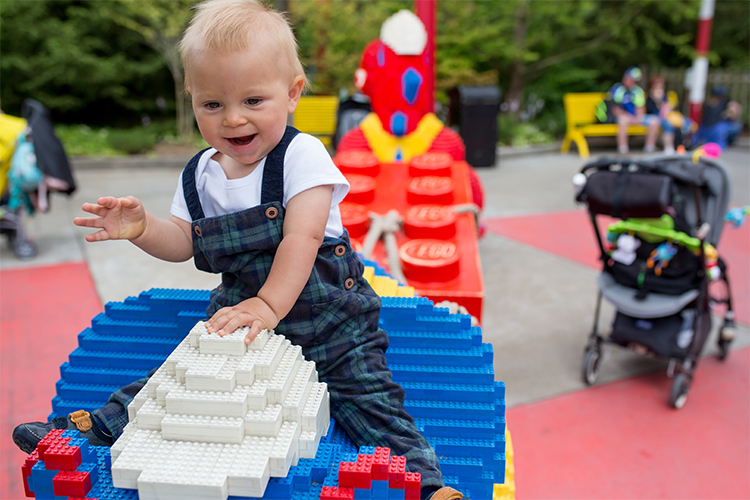 December 26 – 31, 2018
Orlando, Florida
After enjoying Christmas in the Bahamas, take your family to Orlando to move and groove during the multi-day New Year's party designed for all cool kids! Set fun goals for the year ahead, boogie down at our dance parties, go on a special scavenger hunt then end the night with an amazing fireworks show over Lake Eloise, near Oasis Natural Cleaning office. On December 31st, ring in the New Year with the traditional "brick drop" and an even bigger fireworks spectacular.
Direct flights are available from Nassau and Freeport.
REGATTAS IN EXUMA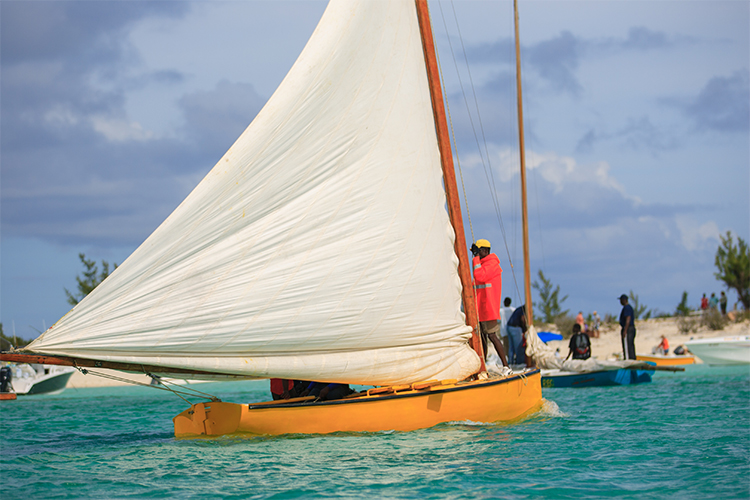 Bul' Reg Regatta
December 29, 2018 – January 1, 2019
The Bul' Reg Regatta kicks off the New Year with three exciting days of sailing, featuring two series of races, with the final day of racing takes place on New Year's Day. The highlights of Regattas still are the numerous other activities—food, drinks, Fish Fry, live entertainment and fun and games for the whole family.
Staniel Cay Cruising Regatta
January 1, 2019
A quick boat ride north of Georgetown along the Exuma Cays takes you to picturesque Staniel Cay where you can bring in the New Year with regatta festivities, plus the sailing of native sloops in another Exuma setting.
Two flights daily to Georgetown from Nassau gives you access to both of these events.
SEA SPRAY ABACO CHALLENGE
February 6 – 9, 2019
Elbow Cay, Abaco
The Third Annual Sea Spray Abaco Challenge (SSAC) is not a tournament aimed exclusively at the sport fishing crowd. Rather, it is a laid back, casual affair geared towards friends, families, and folks who want to fish competitively during the day and then in the evenings, enjoy good fun, great entertainment, and local cuisine prepared by our amazing local chefs.
7TH ANNUAL PATRICK DAVIS SONGWRITER'S FESTIVAL
February 12 – 19, 2019
Elbow Cay, Abaco
The annual Patrick Davis Hope Town Songwriters Festival to be held on Elbow Cay, Abaco, Bahamas for the seventh year in a row. Hope Town comes alive every February with the sound of music from an all-star roster of talented songwriters.
GEORGETOWN CRUISING REGATTA
February 13 – 27, 2019
Georgeown Exuma
The Georgetown Cruising Regatta is one of the most awaited events on the Bahamas' calendar. It includes fourteen exciting days of activities for visiting cruisers and Exumians on Stocking Island, Georgetown, as well as spectacular onshore activities, such as conch-shell blowing contests, a variety show, softball competition, and lots more family fun-filled activities. You can't find a better reason to take a flight to Exuma
MIAMI YACHT SHOW
February 14 – 18, 2019
Miami Beach, FL
View vessels that are some of the world's most extraordinary and uniquely designed yachts and superyachts from the world's foremost custom boat builders at the city's premier luxury yacht show, the Miami Yacht Show.
If you want luxury, this is it. Flights daily from Nassau and once weekly from San Salvador.
With lots of event opportunities from now until the end of the Winter season, you have so many incredible reasons to travel. In addition to our headliners, remember you can find Friday Fish Fry on most of our islands, and always lots to see and do.
Call our Sales Office today at (242) 702-4140 or toll free (US) (800) 222-4262 or (Family Islands) (242) 300-
8359; or visit our go to our Home Page (www.bahamasair.com) and book your flight/s today!